ICONIC HOUSE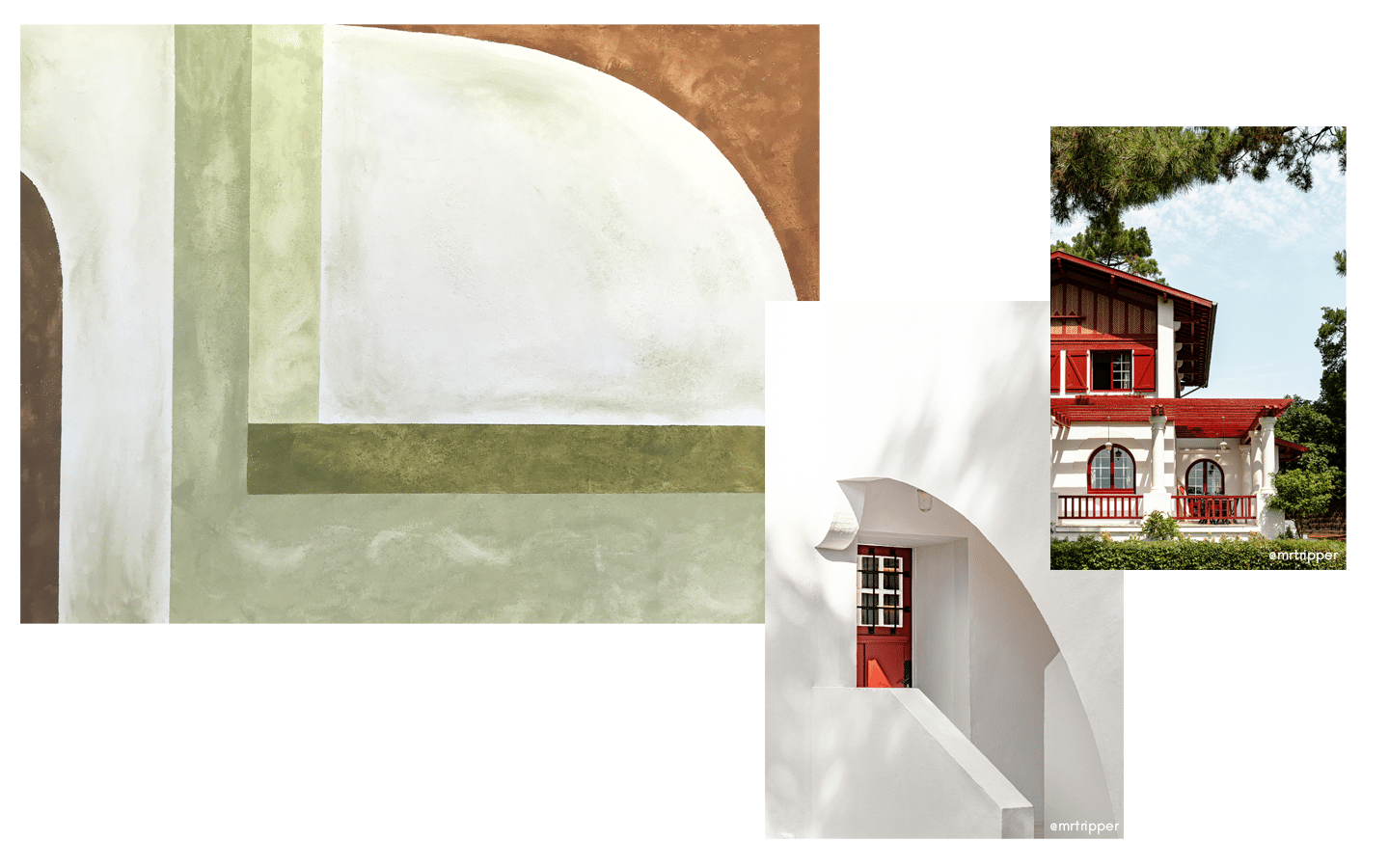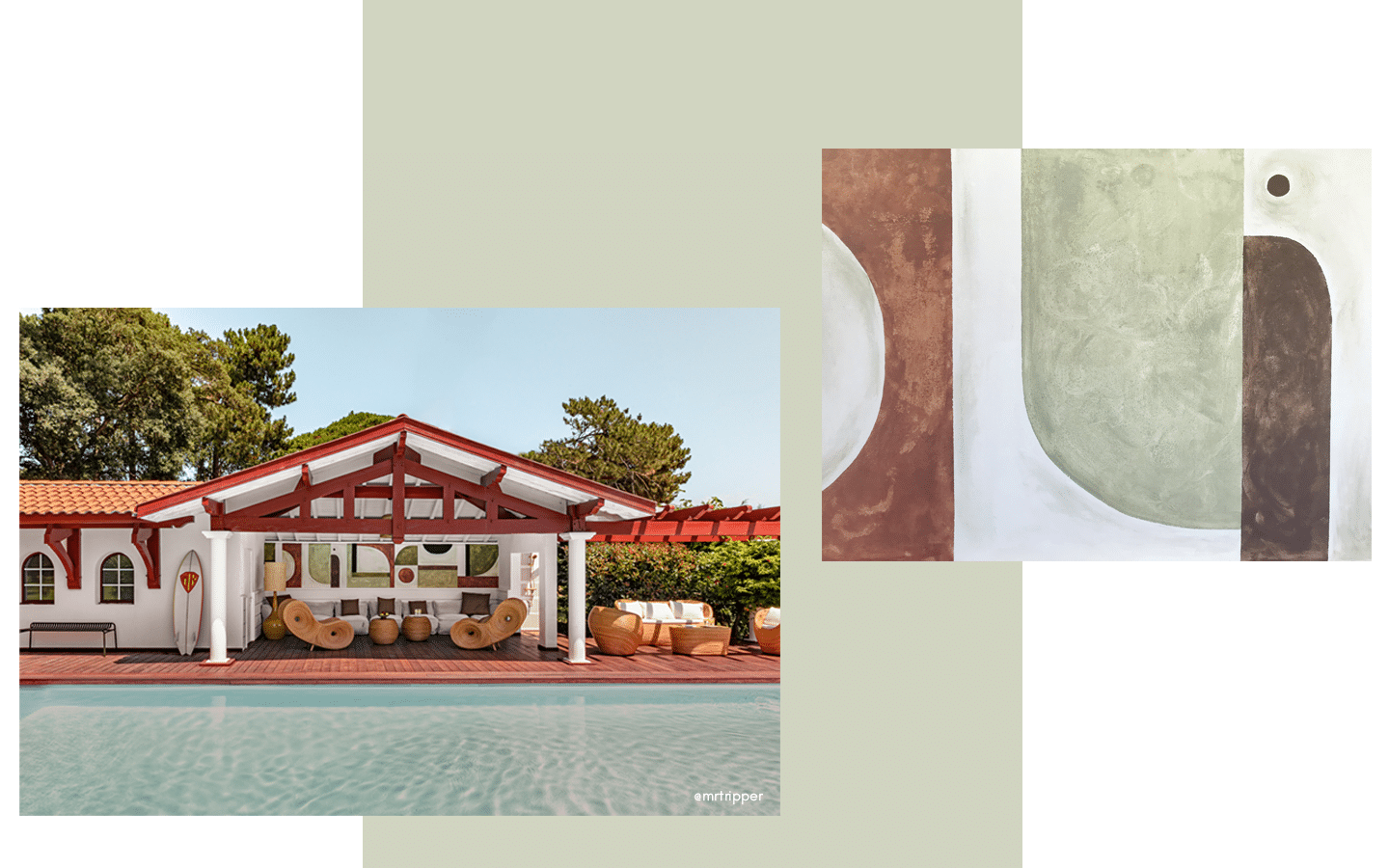 Iconic House est la première collection de villas de luxe à louer, avec un service digne des plus grands hôtel. «Les bords du lac», est une somptueuse villa basco-landaise située au bord du lac d'Hossegor.
L'agence Joséphine Fossey, en charge de la curation d'art pour ce lieu , m'a proposé de réaliser une fresque sur le mur de la pool house. J'étais attirée par la peinture depuis quelques mois, ce projet est arrivé comme une incoyable opportunité, et un beau défi..
Cette fresque est inspirée des éléments architecturaux ambiants, se fondant dans ce décor à la fois authentique et magestueux.
Iconic House is the  rst luxury houses collection for rent, with a service worthy of a major hotel. «Les bords du lac», is a sumptuous basco-landaise villa, located on the edge of Hossegor lake.
Joséphine Fossey agency, art curator for this house, suggest doing a fresco to me, on the pool house wall. I was attracted to painting for a couple of months, so this project was a gorgeous opportunity, and a real challenge .
This fresco is inspired by architectural elements surrounding, merging in this authentic and majectic decor.